Granite Bench Tops WA
With our highest quality granite in WA and effective service, Millennium granite has actually become popular in the entire Western Australia. Most of the cities like WA and close-by areas are covered by us with our routine supply and granite service WA. We provide almost all kinds of granite like golden queen, asterix, namib gold, ruby red, yellow fantasy, sandy desert, and outright black etc. We bring granite from the best mines or quarries of the World and manufacture it at our warehouses. So with our quality products, we have become the top granite manufacturer WA. Being granite bench tops WA our finest granite craftsmen and co-workers put their best shots to produce distinct styles of granite benchtops WA. Millennium Granites is the best granite manufacturer WA We are the primary providers of hotel building and construction, shopping center building, office and villa building and construction. We aim to offer our consumers quality product along with finest service. This is the factor we have actually ended up being the very best granite supplier WA.
Granite Bench Tops WA | Best Granite Manufacturer WA.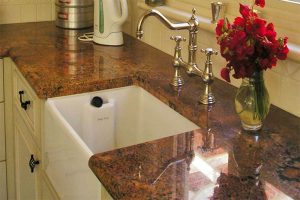 It has become a status symbol that a house, office or a hotel must have high quality granite bench tops, as they define the luxuriousness of the structure which attracts everybody to have smooth touch. Millennium granite is the greatest business for granite service WA, Granite Bench Tops Jandakot as they have highly competent artisans and high tech equipment to develop unique and uniformed styles of granite in WA.
There are various granite business claim to provide granite bench tops however Millennium granite are the very best granite supplier WA. Our quality service and high range products specifies our experience and greatness. A lot of the granite providers in WA provide bench top service of granite and marble however they stay unable to please their customers, as they try to develop low quality granite which has low toughness and start getting broken after couple of months.
Here, we do not just use quality service for granite bench tops WA, we provide high quality granite at economical price. The reason is we bring premium granite from the very best quarries of the world and called best granite manufacturer WA for bench tops and pieces, as we have big storage facilities and highly knowledgeable artisans and worker.
Why You should Choose Millennium Granite?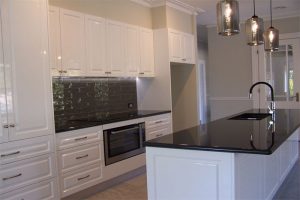 We do not praise for us or take on anyone who offer granite service WA, our competitors is with ourselves, as we keep concentrate on our quality service so that our consumer might be pleased and tell others about Millennium granite. Granite Bench Tops Western Australia this is the factor we are the extremely suggested for granite benchtops WA to provide a gorgeous seek to your kitchen, restrooms, bar bench tops, dining establishment bench tops and so on.
We do not get readymade supply of benchtops or granite slabs, as we produce it at our storage facilities using high tech equipment to cut and develop the granite stone. As granite bench tops WA much of granite dealerships contact us to get bulk items of granite and other marble related items in WA, as we are the best granite manufacturer WA. Our name suffices to understand about our quality and best service.
Granite in WA | Granite Service WA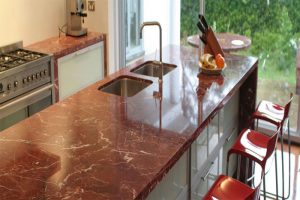 As we understand that Granite is discovered as an igneous rock, established by molten volcanic lava. It is caged under the earth's surface where is gets cooled and ended up being crystallized. After getting kind of crystalline structure, it ends up being an exceptionally strong and durable stone, which we call as granite service WA.
It is typically made up of feldspar, quartz, mica and other minerals which are accountable for its color and texture. For decades it is utilized as industrial in addition to domestic applications like floor covering, granite benchtops WA, splashbacks, vanity tops, bar countertops, wall cladding etc. Here, in granite benchtops WA, you can quickly get this ornamental stone from Millennium granite, the best sellers in addition to the best granite manufacturer WA.
There are different granite providers are offered in WA but with our quality products and best services, we have ended up being the best granite supplier WA. We are working as granite suppliers for several years and have satisfied countless our valued consumers, people and constructing professionals.
We Are The Best Granite Manufacturer WA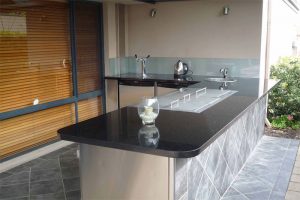 As there are a variety of granite dealerships in Western Australia but in WA, you will get the quantity due to heavy competition but when it comes to quality and best granite service WA, Millennium granite has actually captured the tag of extremely recommended service for granite bench tops WA. Granite Bench Tops Perth City and granite In WA supply granite to different regional dealers as well as structure specialists for large scale constructions like property flats, business building like hotels, shopping malls, workplaces and so on.
We believe in quality product or services, this is the reason we are called the best granite supplier WA. We basically supply granite for creating purpose in housing, hotels and offices and so on like granite benchtops WA for walls, cooking areas, bathrooms and so on, as we are the best granite manufacturer WA.
Best Granite Service WA | Known As The Best Granite Supplier WA
While building any home structure or office, people prefer to provide it a work of art look by marbleizing and so on. We as Millennium granite are constantly called for granite benchtops WA and for synthetic painting to give a shiny look to the floors and walls of your home. We are the leading importers and best granite manufacturer WA for any kind of constructions like housing, industrial buildings etc.
At Millennium granite you will get the best service for flooring, bench tops and wall creating b utilizing top-notch granite in WA. We bring granite from World's best quarries and at our storage facilities, we provide it an useful shape by cutting and finishing. Here, in Australia, we are called the best granite suppliers in WA. Here you can read about out if you want to buy stone in WA.
Granite gives your house a fantastic appearance and we give granite a glossy and elegant planning to make your place more attractive with our finest granite bench tops Perth.
For that reason, whenever you need to make your cooking area, restroom more attractive, Millennium granite is constantly there for you to use you highest granite for floor covering and bench tops. For more queries associated with granite bench tops, flooring, faux developing etc., you can call us on the given numbers or visit our place.
Millennium Granites
1/10 Monash Gate, Jandakot WA 6164, Australia
+61 412 474 363
Review Section:
Reviewer Name:
Review Date:
Review:
Excenet products. Quality service offering business man. I am happy with the service. God bless you guys.
Reviewer's Rating: